"Gemütlichkeit" translates to a situation that induces a cheerful mood, peace of mind, coziness and unhurry, and here in The Bierstube is where you will experience that.
Inspired by the German traditions of the Gasthaus, Die Bierstube Restaurant is a popular spot with Orange County visitors. Our casual German-style pub, offers a full-service bar, German bottled and draft beers, German wines & spirits, and domestic beer & wine.  Die Bierstube also features a full menu of traditional German cuisine, sandwiches and salads, highlighting such specialties as Jaegerschnitzel, Schweineschnitzel, Rouladen, and of course your favorite Bratwurst and pub classics.
we are relocating in 2023, please check back
In addition to our full menu, we also offer Frühstück (breakfast) every Saturday and Sunday 10:30am to 2:00pm
We are relocating in 2023, please check back for our new location and opening date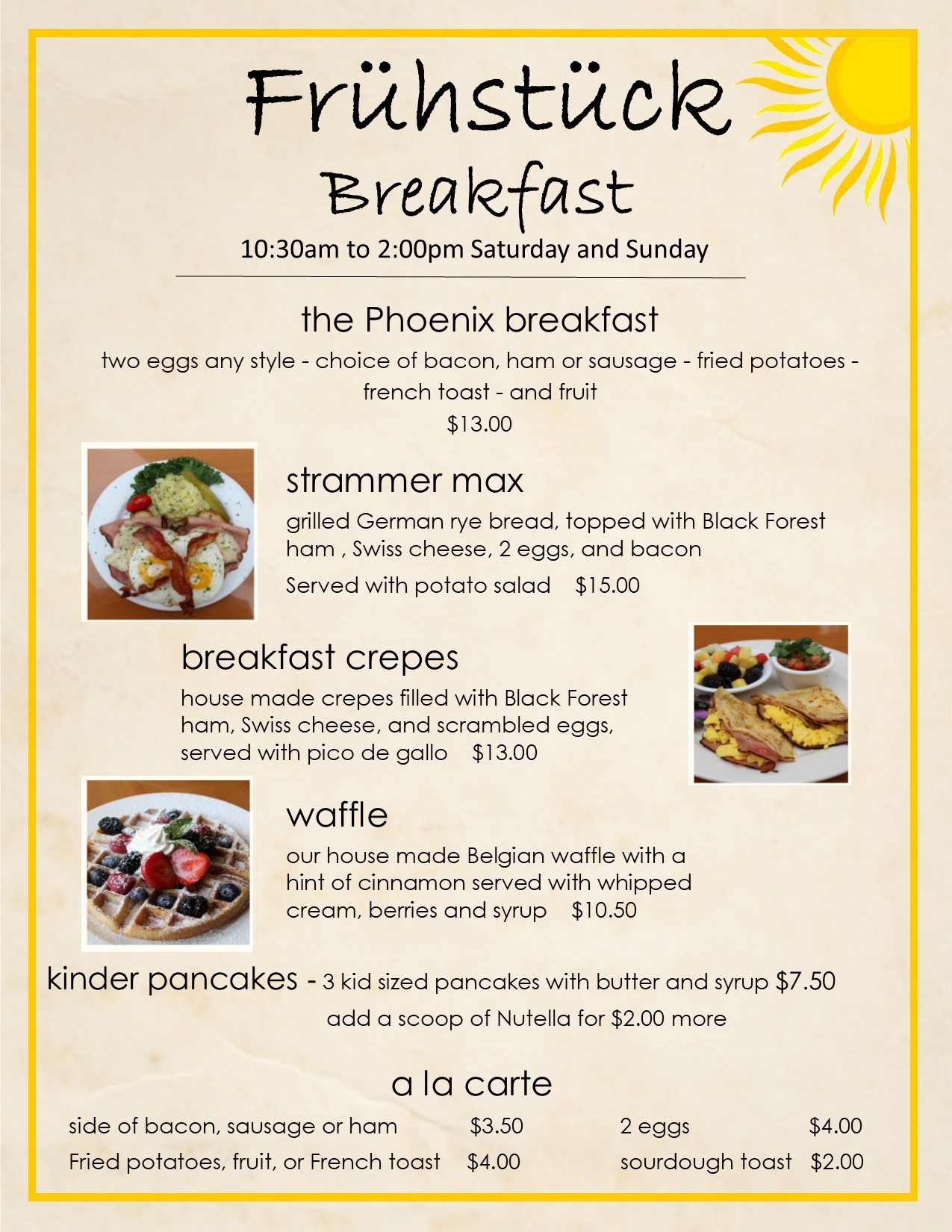 Show us your used, same day, game ticket stub for our Happy Hour drink prices all night long!