Our professional catering staff is happy to accommodate your special requests to make your event the best it can be. While we have an expansive menu to choose from, you are not limited by these offerings. We have extremely talented chefs with decades of experience, who can design a specialized menu for you. We can accommodate a plated or buffet service. We also have bar service available for all events.
The Banquets and Catering Office is available for scheduling an appointment with you Tuesday through Saturday and some Sundays.  We are happy to meet with you to help with overall planning and to answer any questions that you might have concerning your event. We hope to fulfill all of your catering needs.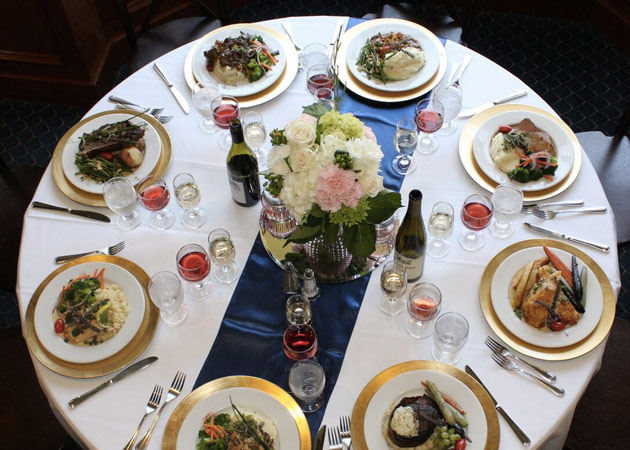 Types of Catering
We can provide catering for the following:
Breakfasts
Lunches
Dinners
Deserts
Other Facilities
Menu Downloads
Please review the following downloadable menus.  These are in PDF format.  For more information about our catering services, please fill out the form to the left and we will reach out to you.