Your Anaheim Event Center
Welcome to The Phoenix Club
SPECIAL EVENTS
FATHER'S DAY BRUNCH
Treat Dad to a Father's Day Brunch with a cold glass of German Beer. The Phoenix Club's popular brunch features carving and omelet stations, favorite German and traditional brunch items and don't forget the dessert table!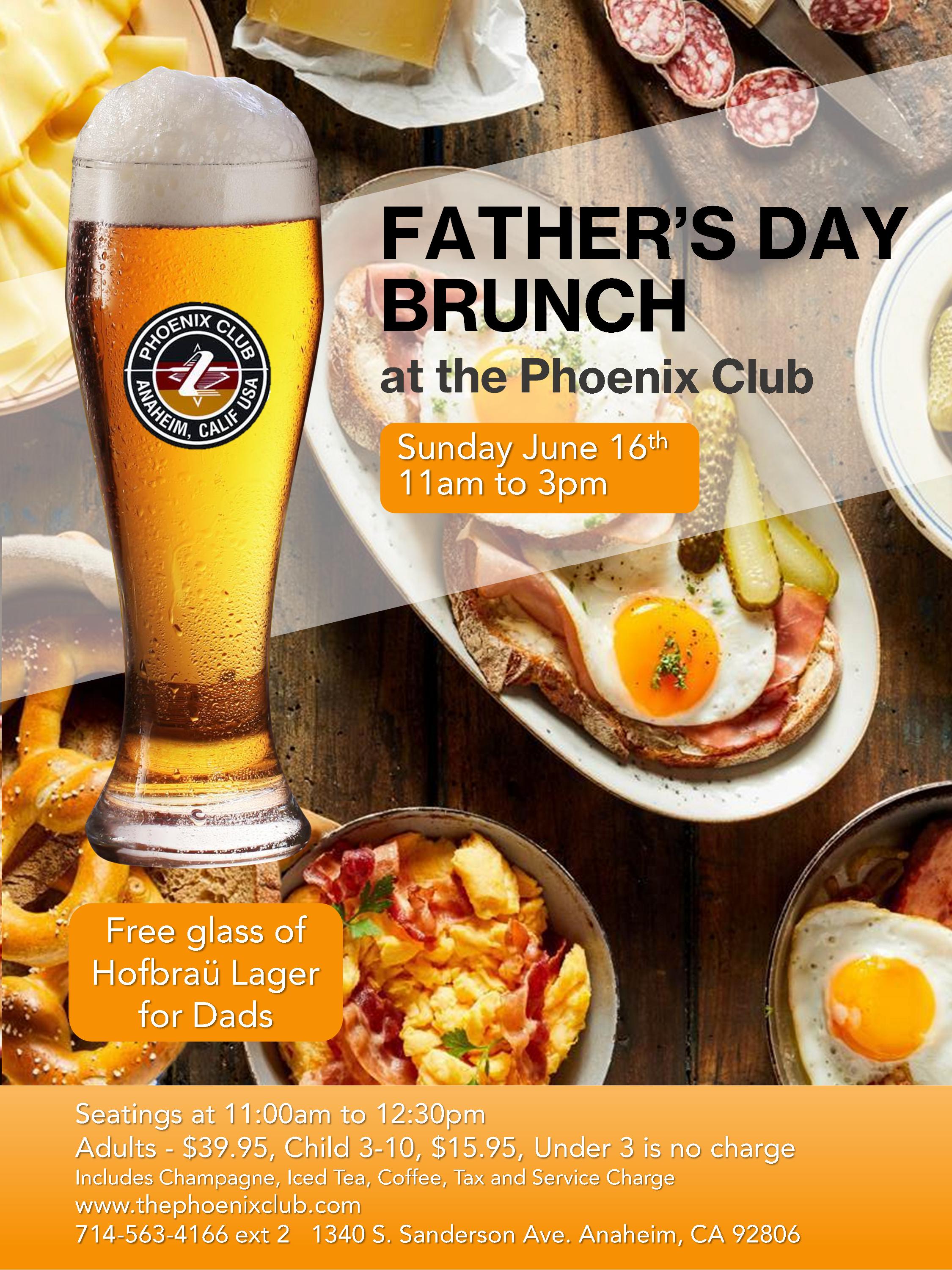 Information about The Phoenix Club
Book An Event

Restaurant Information

Don't Miss Out…
Events this Week
No results were found for this week. Try searching another week.
Calendar of Events
12:00 am
1:00 am
2:00 am
3:00 am
4:00 am
5:00 am
6:00 am
7:00 am
8:00 am
9:00 am
10:00 am
11:00 am
12:00 pm
1:00 pm
2:00 pm
3:00 pm
4:00 pm
5:00 pm
6:00 pm
7:00 pm
8:00 pm
9:00 pm
10:00 pm
11:00 pm