Schützen 50. Jubiläumsfest
July 13 @ 4:00 pm
$50.00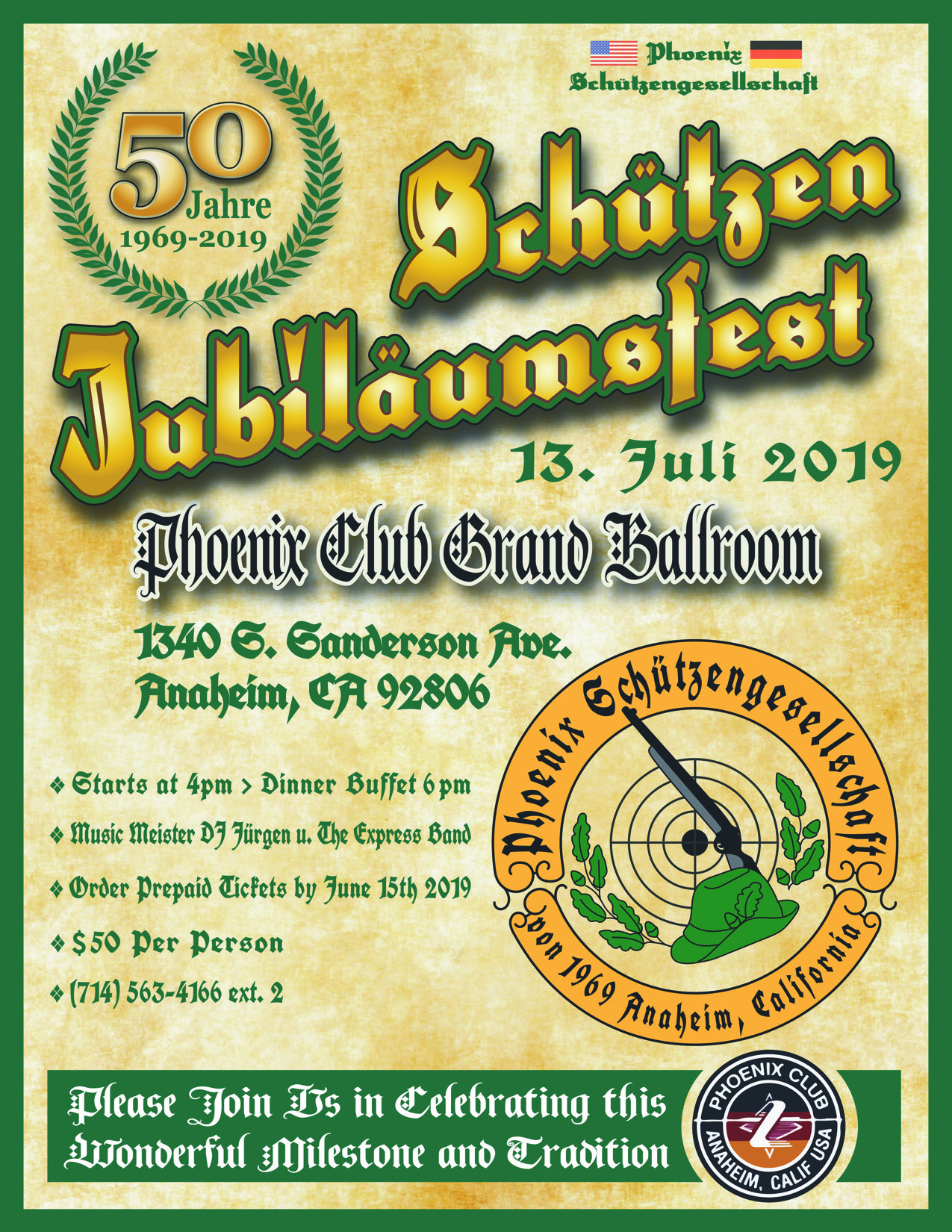 Schützenfest, translated as the Marksmen's Fest, is a traditional German festival dating back to medieval times.
Originally, the Schützen were the local militia, formed to defend villages and towns against invasion.
The men would drill and train together… and they held competitions to see who was the best shot.
 And since Germans never miss an opportunity to celebrate, they honored the Schützenkönig and winners with parades, parties and drinking.
Join us for the 50th Anniversary of the Phoenix Club Schützengesellschaft.
Saturday, July 13, 2019
Doors open at 4PM  Dinner begins at 6PM
Dance to traditional Schlager music with DJ Musikmeister and the Express Band.
Eat wonderful German cuisine at our Dinner Buffet!
Prost the competitors in the parade and the traditional Royal Honor Dance
And just have fun at Schützenfest tradition that pre-dates Oktoberfest!
Call for reservations and tickets (714) 5563-4166 ext 2